SUCCCE began as an idea and a project to solve a specific need at a clinic in Blekingesjukhuset (the Blekinge Hospital). As the project evolved, we have constantly been reminded of and recognized the value of working with others and to have partners in the project. Our partners are also a very good resource in the marketing of the product.
We can clearly see that we had not been able to get where we are today without partners like Fujitsu, HiQ, NICON, Avalon, Blekinge Hospital, SICAHT and BTH.
Ownership
The company is owned to a 100% by Nordic Industry Consulting AB for the time being.
Partners in the project have been the consulting firms:
HiQ and Fujitsu who have helped to develop prototypes and have been involved in the development.
Avalon has been involved with their connection to Google and has contributed with knowledge of the development of smart glasses.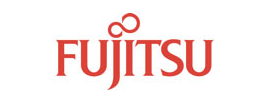 A broad actor of ICT-infrastructure in Sweden, with expert knowledge in areas as Lean & Management consulting, Lotus / Domino, Infrastructure Solutions, Application Management, Mobility and Project Management. Fujitsu has long experience of working together with municipalities, county councils and regions. The Fujitsu enterprise is global and is serving customers altogether in more than 100 countries.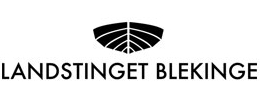 The most important responsibility for the 4,800 people who work for the Blekinge County Council is to promote health and provide superior care. The council, which is run by elected officials, consists of five administrations: primary care, psychiatry and habilitation, Blekinge Hospital, the public dental service and the county council service. The council also contributes to advances in the areas of public health, environmental management, research and education.
Blekinge Institute of Technology, BTH, has a distinctive focus on applied IT and innovation for sustainable growth. BTH conducts education and research at a high international level in which engineering and IT are integrated with other disciplines such as spatial planning, industrial economics, design and health sciences to contribute to solving the challenges society is facing. What distinguishes BTH is its close cooperation with industry and society which permeates both education and research at the regional, national and international levels.
Customer & proof of concept references
Skåne County Council, with its healthcare functions, has shown great interest in the SUCCCE project. Primarily, it is the ICU at the Skåne University Hospital in Lund and Emergency Department in the Skåne University Hospital in Malmö who want to be involved as test pilots and go in front as our first customers.
University of Borås has for a number of years been researching the work environment in complex healthcare environments and specifically in ICU departments. In autumn 2016 we have started talks about cooperation, which we consider very important for the quality of SUCCCE regarding contributions to improved work environment and patient care in complex environments.
Suppliers & organizations
SUCCCE has signed a distributor agreement and a partnership agreement for the product development, which enables access to hardware and technology at an early stage in the development process.
Samtit is a nonprofit organization for companies and organizations working in health care with medical equipment as producers, suppliers or customers. The organization provides a good cooperation between all partners in the procurement or development of new technologies.
The value of an IT startup is not based on patents. It is based on the use that leads to potential or existing revenues.
In our technology, we have defined the central SUCCCE box protected. This central box will hold an intelligent management of decisions and alarm data received and sent it on to the right person.
In IEC TR 80001-2-5 "Guidance on distributed alarm systems" a system type called Distributed Information Systems about Alarm Conditions" (DIS) is introduced. Examples of such systems are pager systems, email systems and SMS notifications. These are typically not classified as medical devices, but should be passed through a thorough risk analysis process prior to being introduced in a medical IT network, according to the 80001-series of standards.
The SUCCCE product shows some similarities with a DIS, and is therefore likely to have to go through the risk analysis process.
Further documentation on the SUCCCE project and product is available on request. Please contact SUCCCE AB for more information.